Amziane Sofiane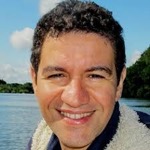 | | |
| --- | --- |
| Fonction : | Enseignant chercheur (Permanent Ip) |
| Axe : | M3g |
| Thème : | Ms |
| Téléphone : | +33628135718 |
| Fax : | |
| e-mail : | Cette adresse e-mail est protégée contre les robots spammeurs. Vous devez activer le JavaScript pour la visualiser. |
---
Publications associées :
70 publication trouvées
2015
ACTN
Etude comparative et sélective de treize différents types de chanvre

2014
ACL
Effect of tapered-end shape of FRP sheets on stress concentration in strengthened beams under thermal load.

ACTI
Comportement mécanique en statique et fatigue des bétons polymères sollicités en flexion 3-points.

Effet du renforcement par collage des matériaux composites sur le comportement des poutres en béton armé.

2013
ACL
3D Nonlinear Finite Element model for the volume optimization of a RC Beam externally reinforced with a FRP plate

Binders, in Bio-aggregate-based Building Materials: Applications to Hemp Concretes,

Flexural strengthening of concrete beams using CFRP, GFRP and hybrid FRP Sheets

Improvement of mechanical properties of green concrete by treatmant of the vegetables

Pushover analysis of a seismic strengthening of an existing building reinforced concrete structure

Structural build-up of rigid fiber reinforced cement-based materials

Tangential behavior of nailed composite timber–concrete floor structures

OS
Bio-aggregate-based Buildings Materials : Apllication to Hemp Concretes

Comportement Mécanique des bétons de végétaux ;Dans : Les bétons à base de granulats d'origine végétales: Application au béton de chanvre, Collection Mécanique et Ingénierie des Matériaux

Contexte Economique, Social et Environnemental des Agro Bétons , Dans : Les bétons à base de granulats d'origine végétales: Application au béton de chanvre

Les bétons à base de granulats d'origine végétales : Application au béton de chanvre.

Les liants, Dans : Les bétons à base de granulats d'origine végétales: Application au béton de chanvre,

ACTI
Design of concrete made with sunflower stem aggregates.

Design of mechanically enhanced concrete using hemp shiv.

Effect of mix composition on rheology and surface finish of cement-based mortars.

Field validation of models for predicting lateral form pressure by SCC, Proceedings of the fifth North American Conference on the Design and Use of Self-Consolidating Concrete.

Influence of presaturation regime, percentage of lime and compaction on the performance of hemp concrete.

Monitoring of cement setting and hardering with a unique tool to describe rheological, thermal and dimensional variations

Towards hemp shiv concrete with enhanced mechanical performances.

Transverse reinforcement effects on the loading behaviour of high performances concrte beams.

ACTN
Les liants, dans Les bétons à base de granulats d'origine végétale: application au béton de chanvre.

COM
Environmental, economic and social context of agro-concretes, in Bio-agregates-based Building Materials.

2012
ACL
Characterization of super aluminous cements using thermogavimetric analysis and x-ray difraction

Cement-based mixes: Shearing properties and pore pressure

Concretes for Special Applications

Design of green concrete made of plant-derived aggregates and a pumice-lime binder

Effects of the Transverse Reinforcement on the Shear Behaviour of High Strength Concrete Beams,

Influence of sunflower aggregates surface treatments on physical properties and adhesion with a mineral binder

Influence of yield stress and compressive strength on direct shear behaviour of steel fibre-reinforced concrete

Special and New Monolithics

ACTI
Efficacité du renforcement des poutres en béton armé par des matériaux composites.

Pushover Computation of a seismic Strengthening of an Existing Building Reinforced Concrete Structure

Shear behaviour of reinforced high strength concrete beams without transverse Reinforcement

ACTN
Vers des bétons de végétaux à hautes performances

2011
ACL
Complex binders systems based on mineralogical high refractory compounds

Lightweight concrete design with an alternative binder and plant particles [Élaboration par compaction d'un béton léger associant un liant alternatif et des particules végétales]

OS
2

ACLN
Evaluation et amélioration de la qualité d'interface dans les bétons de granulats végétaux

Influence de la résistance à la compression et des fibres sur le comportement des bétons à la traction par fendage

ACTI
Comportement des poteaux à fort élancement en béton armé confinés ou renforcés par des enveloppes de fibres de carbone.

Efficacité du renforcement des poutres en béton armé par des matériaux composites.

Elément de plancher composites bois-béton léger

Influence of plants particles treatments on the interface with a mineral matrix.

Le béton de fibres métalliques : un matériau aux avantages multiples.

Résistance à l'effort tranchant des poutres sans armatures transversales.

ACTN
Elément De Plancher Composites Bois-Béton Léger

Influence des fibres sur la résistance au fendage du béton

COM
Formulation, rhéologie et mise en oeuvre des bétons auto-plaçants.

2010
ACL
A new look at the measurement of cementitious paste setting by Vicat test

Efficiency of beam-column joint strengthened by FRP laminates

Flowability of fibre-reinforced concrete and its effect on the mechanical properties of the material

Geometrical effect on the behavior of CFRP confined and unconfined concrete columns

Shear behaviour of RC beams without stirrups made of normal strength and high strength concretes

ACTI
Renforcement des structures par plaque en Composite FRP : Analyse de l'effet de cisaillement interfacial.

ACTN
Analyse morphologique et mécanique de bétons à base d'un liant ponce-chaux et de granulats issus du tournesol et du chanvre

Apport du confinement dans le cas de l'instabilmité au flambement des poteaux en béton arme à fort élancement.

Caractérisation mécanique du béton à hautes performances

Effet de la rhéologie sur le comportement au cisaillement direct des bétons de fibres.

Efficacité du renforcement des poutres en béton armé par des matériaux composites

Une nouvelle technique de mesure de la prise des matériaux cimentaires inspirée du test de Vicat

2009
ACL
Influence of compactness and hemp hurd characteristics on the mechanical properties of lime and hemp concrete

Influence of the rheology of fiber reinforced concretes on their mechanical properties

SCC formwork pressure: Influence of steel rebars

ACTI
Confinement of concrete column with FRP

Une nouvelle méthode pour la mesure de la prise des p'tes de ciment

ASCL
Pratiques industrielle de la rhéologie du béton

<-- retour à l'annuaire