Breul Pierre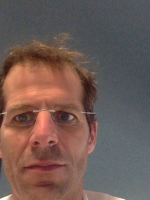 | | |
| --- | --- |
| Fonction : | Enseignant chercheur (Permanent Ip) |
| Axe : | M3g |
| Thème : | Ms |
| Téléphone : | +33473407523 |
| Fax : | |
| e-mail : | Cette adresse e-mail est protégée contre les robots spammeurs. Vous devez activer le JavaScript pour la visualiser. |
---
Publications associées :
86 publication trouvées
2017
ACTI
Effect of the characteristics of granular media on dynamic penetration test - Numerical study using 2D-DEM

Modeling of light dynamic cone penetration test – Panda 3® in granular material by using 3D Discrete element method

2016
ACL
Discrete modeling of penetration tests in constant velocity and impact conditions

Dynamic Characterization of the Supporting Layers in Railway Tracks Using the Dynamic Penetrometer Panda 3®

ACTI
Mechanical testing of coarse soils with large direct shear box

ACTN
Caractérisation et évaluation de l'état de la maçonnerie des ouvrages souterrains en service : application au réseau RATP

Développement d'un modèle de variabilité spatiale des pressions interstitielles au sein d'un ouvrage hydraulique en remblai

Evaluation probabiliste de la sécurité des ouvrages hydrauliques en remblai vis-à-vis du mécanisme de glissement par la méthode des éléments finis stochastiques

Le Grizzly 3® à énergie variable : Nouveaux développements de l'essai de pénétration dynamique DPSH

Prise en compte des incertitudes dans la gestion durable des réseaux d'assainissement

COM
INCERDD Project - Comparison of probability and possibility approaches

2015
ACL
Mechanical investigation of tunnels: risk analysis and notation system.

ACTI
Probability of failure of an embarkment dam due to slope instability and overtopping.

COM
Sewer network and on-site sanitation - From data gathering to decision making

2014
ACL
Modulus Estimation of Surrounding Soils of Underground Structures in Service

Penetration test in coarse granular material using Contact Dynamics Method

Predicting the settlement of coarse granular materials under vertical loading

ACTI
A new model adapted for unsaturated soils taking cyclic loading into account

A numerical study of the penetration test at constant rod velocity

Confortement et surveillance des grands talus en roche tendre des autoroutes du Maroc : une approche méthodologique

Discussion on the integration of the complex hydromechacincal coupling in a model adapted for unsaturated soils

Discussion on the introduction of suction in an existing model

RAILWAY TRACK DEGRADATION: A NEW OPERATIONAL METHOD TO PREDICT DIFFERENTIAL SETTLEMENT

Railway Ballast Settlement: A New Predictive Model

Tunnels auscultation strategy: implantation and notation

ACTN
Auscultation des tunnels : analyse des risques et notation

Une étude numérique de l'essai de pénétration à vitesse constante

BRE
Procédé et dispositif de détermination de la capacité portante des micropieux

2013
ACL
Characterization of the masonry lining of an underground structure by geoendoscopy

Reliability analysis of maintenance operations for railway tracks

ACTI
DEM modeling of penetration test in static and dynamic conditions

Diagnostic des filtres à sables verticaux drainés

Dynamic cone penetration test in granular media: determination of the tip's dynamic load-penetration curve

Dynamic measurements of the penetration test – Determination of the tip's dynamic load penetration curve

Mechanical characterization of surrounding soil of underground structures in service

Methodology of diagnosis of urban tunnels in service

Modélisation numérique discrète du mécanisme de pénétration dynamique dans les milieux granulaires

Penetration strength of coarse granular materials from DEM simulations

Settlement statistics of a granular layer composed of polyhedral particles

Stability of chilean's tailings dams with the Panda® penetrometer. Experiences of the last 10th

ACTN
FORTALECIMIENTO DE LA INVESTIGACIÓN Y EL EMPRENDIMIENTO A PARTIR DE LA MOVILIDAD ESTUDIANTIL Y ACADEMICA.

Méthodologie de notation des ouvrages souterrains RATP

Sollicitations hydrodynamiques en vue d'évaluer leur comportement à la liquéfaction

2012
ACL
Diagnosis of wastewater sand filters

Stability, deformation, and variability of granular fills composed of polyhedral particles

Tailings dams compaction control with light penetrometer, considering material and structural variability- Control de compactación con penetrómetro ligero en tranques de relaves, considerando su variabilidad material y estructural,

ACTI
DETERMINATION DE LA CONDUCTIVITE HYDRAULIQUE NON SATUREE DES SABLES COMPOSANT LES FITRES D'ASSAINISSEMENT NON COLLECTIFS

Modelling the railway track infrastructure variability for maintenance operations optimizations.

ACTN
Analyse fiabiliste des opérations de maintenance de voies ferrées.

Le grizzly 2® - automatisation des penetrometres dynamiques et mesures d'energie lors du battage

Mediciones de eneria y estimacion de la eficiencia de hincado en penetrometros dinamicos de cono

Mécanismes d'enfoncement d'un pieu dans un milieu granulaire

Optimisation des opérations de maintenance de l'infrastructure de voies ferrées tenant compte de leur variabilité

Prise en compte des incertitudes pour sélectionner une stratégie de gestion des réseaux d'assainissement

BRE
Procédé d?évaluation de la compacité d?une couche de ballast de voie ferrée, dispositif de mise en ?uvre et méthode de prédiction du tassement de la dite couche de ballast

Procédé d'évaluation de la compacité d'une couche de ballast de voie ferrée, dispositif de mise en œuvre et méthode de prédiction du tassement de la dite couche de ballast.

ASCL
Contrôle des installations d?assainissement non collectif : l?apport détermnant des outils de diagnostic non destructifs

2011
ACL
A probabilistic approach for estimating the behavior of railway tracks

Estimation of the Variability of Tailings Dams Properties in Order to Perform Probabilistic Assessment

Experimental Validation of an Method for In Situ Estimation of Hydraulic Conductivity of Water Treatment Granular Materials

On site mechanical characterization of the ballast state

ACLN
Caractérisation de l'état de la maçonnerie d'un ouvrage enterré

ACTI
Caractérisation des composants d'un ouvrage enterré en service, en vue de l'évaluation de son état

Creep behaviour of confined layers of polyhedral grains

Railway track stiffness and bearing capacity valuation thanks to panda and geoendoscopy tests

ACTN
Caractérisation de l'état de la maçonnerie d'un ouvrage enterré.

2010
ACL
Autopsies of small sewage treatment installations Dismantling of 5 of the 8 lines tested on the CSTB platform as part of the Véolia Eau comparative water study (Part 1)

ACTI
Probabilistic evaluation of the parameters governing the stability of the tailing dams

ACTN
estimation de la résistance statique équivalente de micropieux à partir d'essais dynamiques,

Caractérisation des differents composants d'un ouvrage enterre en service en vue de l'évaluation de son état

Quelques aspects de la modélisation discrète de l'essai de pénétrationdans les milieux grossiers,

2009
ACL
Learning method for in situ soil classification based on texture characteristics

ACTI
Caractérisation de l'endommagement de géotextiles tissés dans les ouvrages courants

Caractérisation de l'endommagement de géotextiles tissés dans les ouvrages courants par la mise en 'uvre de planches d'essais in situ

Estimation de la conductivité hydraulique en place des matériaux granulaires

Estimation en place de la conductivité hydraulique des filtres d'ANC

Penetration Test Modelling in a Coarse Granular Medium

Perméabilité des sables : méthodologie d'estimation in situ

SFE analysis of railway tracks

BRE
investig+ : Méthode et outil de diagnostic d'un système d'assainissement non collectif (ANC)

2008
ACL
On site characterisation and air content evaluation of coastal soils by image analysis in order to estimate the liquefaction risk

On-site concrete segregation estimation using image analysis

ACTI
Assessment of the railway structure conditions using an integrating testing and diagnosis system

2007
ACL
A field study of momentary liquefaction caused by waves around a coastal structure

2006
In field soil characterisation: approach based on texture image analysis

2002
ACTN
Géo endoscopie : Application au diagnostic de réseaux techniques urbains souterrains en servis

<-- retour à l'annuaire