Le Thien Phu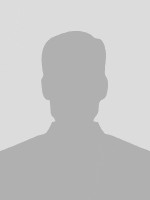 | | |
| --- | --- |
| Fonction : | Enseignant chercheur (Permanent Ip) |
| Axe : | M3g |
| Thème : | Mpms |
| Téléphone : | +33473288122 |
| Fax : | |
| e-mail : | Cette adresse e-mail est protégée contre les robots spammeurs. Vous devez activer le JavaScript pour la visualiser. |
---
Publications associées :
36 publication trouvées
2016
ACL
A comparative study of construction methods for seismic fragility curves using numerical simulations.

Dynamic characterization of machining robot and stability analysis

Modal identification using the frequency-scale domain decomposition technique of ambient vibration responses

Reliability evaluation of machining stability prediction

ACTI
Dynamic identification of perforated MEMS devices by the continuous wavelet transform

2015
ACL
Distinction between harmonic and structural components in ambient excitation tests using the time–frequency domain decomposition technique.

ACTI
A new method for modal identification based on continuous wavelet transform and ambient vibration responses

Structural seismic fragility curves using numerical simulations: a comparative study

2014
ACTN
Analysis of machining robot configuration variation on tool tip FRF measurements

Harmonic component and structural mode identification using the time-frequency domain decomposition technique for ambient vibration testing.

Identification du comportement dynamique d'un robot d'usinage en service

2013
ACL
Modal identification based on the time–frequency domain decomposition of unknown-input dynamic tests

ACTI
Fragilité sismique des structures basées sur l'approche stochastique et des méthodes d'approximation

Modal identification from ambient vibration responses using the time-frequency domain decomposition method

ACTN
Construction des courbes de fragilité sismique basée sur la méthode de calcul de l'évolution des fonctions de densité de probabilité

Experimental Protocol for dynamic modeling of machining Robots

2012
ACL
Modal identification based on continuous wavelet transform and ambient excitation tests

ACTN
Evaluation de la fiabilité d'une structure mécanique en comportement dynamique aléatoire

2011
ACL
Modal identification of Spindle-Tool Unit in High Speed Machining

2010
ACTI
Numerical and experimental high speed machining spindle-tool characterization

2009
ACL
Toward a Better Understanding of the Dynamic Characteristics of Single-Storey Braced Steel Frame Buildings in Canada

ACTI
Effect of dynamic wind force on structures using spectral approaches with complex modal analysis

Efficient methods in fragility curves calculation

2008
Spindle-Tool modal identification during High Speed Machining

ACTN
Séparation des composantes harmoniques des tests sous excitation ambiante par la méthode de décomposition dans le domaine de temps-fréquence

2007
ACTI
Use of time-frequency domain decomposition for unknown-input modal testing

2006
ACLN
Apport de l'analyse continue en ondelettes à la méthode impact-echo

ACTI
Modal identification based on ambient excitation tests

Performance based retrofit of bridge piers with cfrp : test design, model updating, pseudodynamic testing

Time-frequency domain decomposition for modal identification using ambient excitation tests

2004
ACL
Continuous wavelet transform for modal identification using free decay response

2003
INSTANTANEOUS INDICATORS OF STRUCTURAL BEHAVIOUR BASED ON THE CONTINUOUS CAUCHY WAVELET ANALYSIS

ACLN
Wavelet analysis of transient signals in civil

ACTN
Utilisation de la transformation en ondelettes pour l'identification des systèmes mécaniques non-linéaires en vibration.

2002
ACTI
Two enhanced complementary impact echo approaches for the detection of void in tendon ducts

2001
ACTN
Analyse temps-fréquence de réponses de bâtiments à des essais de chocs

<-- retour à l'annuaire