Thuilot Benoit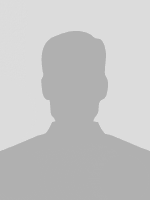 | | |
| --- | --- |
| Fonction : | Enseignant chercheur (Permanent Ip) |
| Axe : | Ispr |
| Thème : | Maccs |
| Téléphone : | +33473405211 |
| Fax : | +33 4 7340 7262 |
| e-mail : | Cette adresse e-mail est protégée contre les robots spammeurs. Vous devez activer le JavaScript pour la visualiser. |
---
Publications associées :
153 publication trouvées
2016
ACL
Online adaptive observer for rollover avoidance of reconfigurable agricultural vehicles

Robust sideslip angles observer for accurate off-road path tracking control

ACTI
High speed path tracking application in harsh conditions: Predictive speed control to restrict the lateral deviation to some threshold

Lessons learned after more than 1000 km in an autonomous shuttle guided by vision

Nonlinear Path Tracking Controller for Bi-Steerable Vehicles in Cluttered Environments

Real Time Control Stability Algorithm for reducing Off-road Vehicles Rollover Propensity

ACTN
Retour d'expérience après plus de 1000 Km en navette sans conducteur guidée par vision

COM
Stratégie de contrôle pour la coopération de robots mobiles

2015
ACTI
Control of autonomous off-road vehicles in formation for agricultural operations

Slip and Cornering Stiffnesses Observation for the Stability Assessment of Off-road Vehicles

Tire longitudinal grip estimation for improved safety of vehicles in off-road conditions

Vehicle rollover prevention by speed limitation: application to light ATV moving off-road

AFF
1000 Km en navette sans conducteur guidée par vision

2014
ACL
Adaptable robot formation control: Adaptive and Predictive Formation Control of Autonomous Vehicles

ACTI
Accurate target tracking control for a mobile robot: a robust adaptive approach for off-road motion

Ensuring path tracking stability of mobile robots in harsh conditions: An adaptive and predictive velocity control

Formation control of off-road fleet of UGVs: issues, advances and applications

Longitudinal control of mobile robots in formation during path tracking

COM
Commande d'un véhicule à deux trains directeurs en milieu encombré

Estimation et anticipation des risques de perte d´int\'egrit\'e de machine \'evoluant en milieux tout-terrains

2013
ACTI
Adaptive and predictive control of a mobile robots fleet: Application to off-road formation regulation

High speed and safe mobile robot control in unstructured environments

Off-road path tracking of a fleet of WMR with adaptive and predictive control

Rollover prevention during aggressive driving thanks to multi-model observer. Application to ATVs in off-road context

Using monocular visual SLAM to manually convoy a fleet of automatic urban vehicles

ACTN
SafePlatoon: Sûreté de Convois de Véhicules Autonomes

2012
ACTI
ATV rollover prevention system including varying grip conditions and bank angle

Algorithmes pour la commande d'une formation de robots mobiles

Automatic guidance of an off-road mobile robot with a trailer Application to the control of agricultural passive towed implements

Development of Robotics Tools for Agricultural Task Achievement: the example of robot formation control

Dual back-stepping observer to anticipate the rollover risk in under/over-steering situations. Application to ATVs in off-road context

Formation control algorithm for a fleet of mobile robots

Manual convoying of automated urban vehicles relying on monocular vision

Mobile robot control on uneven and slippery ground: an adaptive approach based on a multi-model observer

Motion Control of a heterogeneous fleet of mobile robots: Formation control for achieving agriculture task

Off-road mobile robot control: an adaptive approach for accuracy and integrity

Off-road mobile robots control: an accurate and stable adaptive approach

Preservation of stability of automated off-road robots: application to adaptive and predictive speed management

Preserving stability of huge agriculture machines with internal mobilities: Application to a grape harvester

Preserving stability of huge agriculture machines with internal mobilities: Application to a grape harvester.

Robust multi-model observer dedicated to the rollover prevention. Application to ATVs in off-road context

Rollover Prevention System dedicated to ATVs on Natural Ground

Système de prévention du risque de renversement latéral pour des véhicules évoluant en milieu naturel

2011
ACL
Robust anti-sliding control of autonomous vehicles in presence of lateral disturbances

ACTI
A control strategy taking advantage of inter-vehicle communication for platooning navigation in urban environment

Avoiding steering actuator saturation in off-road mobile robot path tracking via predictive velocity control

Co-ordination of Multiple robots in outdoor environments

High-speed mobile robot control in off-road conditions: a multi-model based adaptive approach

Mobile robot control : Generic algorithm for high accurate trajectory control in different conditions

On-line estimation of a stability metric including grip conditions and slope: Application to rollover prevention for All-Terrain Vehicles

2010
ACL
Mixed Kinematic and Dynamic Sideslip Angle Observer for Accurate Control of Fast Off-Road Mobile Robots

ACTI
A global decentralized control strategy for urban vehicle platooning relying solely on monocular vision

A new device dedicated to autonomous mobile robot dynamic stability: application to an off-road mobile robot

Accurate and stable mobile robot path tracking algorithm: an integrated solution for off-road and high speed context

Accurate platoon control of urban vehicles, based solely on monocular vision

Adaptive formation control of a fleet of mobile robots: application to autonomous field operations

Autonomous Maneuvers of a farm vehicle with a trailed implement in headland

Autonomous maneuver of a farm vehicle with a trailed implement: motion planner and lateral-longitudinal controllers

Control of robot under sliding conditions and high speed

Maneuvers automation for agricultural vehicle in headland

Multi-robots formation in outdoors environment

New active safety device dedicated to light all-terrain vehicle stability: Application to quad bike and off-road mobile robot

Path following of a vehicle-trailer system in presence of sliding: application to automatic guidance of a towed agricultural implement

INV
Towards an Urban Cooperative and Autonomous Navigation System

2009
ACL
Automatic guidance of a four-wheel-steering mobile robot for accurate field operations

ACTI
An Automatic guidance of agricultural vehicles in headlands: maneuvers generation and motion control

An active anti-rollover device based on Predictive Functional Control: Application to an All-Terrain Vehicle

An anti-rollover device dedicated to All-Terrain Vehicle lateral stability: Application to a quad bike

Automatic reverse turn of agricultural vehicles: a predictive approach

Motion planner and lateral-longitudinal controllers for autonomous maneuvers of a farm vehicle in headland

Multi-models based sideslip angles observer: Accurate control of high-speed mobile robots in off-road conditions

Obstacle Avoidance and Trajectory Replanification for a Group of Communicating Vehicles

On-line reference trajectory generation for manually convoying a platoon of automatic urban vehicles

INV
Véhicules urbains et en environnement naturel au LASMEA et Cemagref

COM
Last results on platooning

Model-based adaptive path tracking control for off-road and high speed path tracking

2008
ACL
A tire stiffness backstepping observer dedicated to all-terrain vehicle rollover prevention

ACTI
A global decentralized control strategy for urban vehicle platooning using monocular vision and a laser rangefinder

A rollover indicator based on a tire stiffness backstepping observer: application to an all-terrain vehicle

A rollover indicator dedicated to all-terrain vehicles including sliding effects and pilot behavior

Adaptive control of four-wheel-steering off-road mobile robots: application to path tracking and heading control in presence of sliding

Advanced path tracking control for off-road mobile robots

Automatic guidance of a four-wheel steering vehicle

Commande d'un véhicule à 4 roues directrices en milieu naturel: application au suivi de trajectoires pour les engins agricoles

Développement d'un indicateur de risque de renversement destiné aux véhicules tout-terrain

High accuracy path tracking of a four-wheel-steering all-terrain vehicle on a slippery slope

Lateral control of autonomous vehicles with sliding angle reconstruction

2007
ACL
Adaptive and predictive path tracking control for off-road mobile robots

ACLN
Commande de véhicules en présence de glissement. Application au suivi de trajectoire pour les engins agricoles

ACTI
A rollover indicator based on the prediction of the load transfer in presence of sliding: application to an all-terrain vehicle

An overturning indicator based on the prediction of the load transfer in presence of sliding :

Backstepping observer dedicated to tire cornering stiffness estimation: Application to an All Terrain Vehicle and a farm tractor

Dynamic modeling of all terrain vehicles designes for dynamic stability analysis

Dynamics modeling of all-terrain vehicles designed for dynamic stability analysis

2006
ACL
Accurate GPS-based guidance of agricultural vehicles operating on slippery grounds

High accuracy path tracking for vehicles in presence of sliding: Application to farm vehicle automatic guidance for agricultural tasks

Trajectory Tracking Control of Farm Vehicles in Presence of Sliding

OS
Focus on Robotics Research

ACTI
Autonomous Navigation and Platooning using a Sensory Memory

Commande de véhicules en présence de glissement : application au suivi de trajectoire pour les engins agricoles

Mobile robots control in presence of sliding : Application to agricultural vehicle path tracking

Sideslip angles observer for vehicle guidance in sliding conditions

ACTN
Navigation autonome de véhicules urbains par différentes modalités capteurs (RTK-GPS et vision monoculaire)

Robot mobile tout-terrain pour l'évaluation de lois de commande dédiées au suivi de trajectoire de véhicules dans le cadre de la mobilité accrue

COM
De la navigation autonome à la navigation en convoi

2005
ACTI
A Global Control Strategy for Urban Vehicles Platooning relying on Nonlinear Decoupling Laws

Adaptive and Predictive Control for Off-road Mobile Robots Path Tracking

From autonomous navigation to platooning in urban context

Model Predictive Control of vehicle in presence of sliding : Application to farm vehicles path tracking

Nonlinear control for urban vehicles platooning, relying upon a unique kinematic GPS

Outdoor autonomous navigation using monocular vision

Robust Adaptive Control of Automatic Guidance of Farm Vehicles in the Presence of Sliding

Trajectory Tracking Control of Farm Vehicles in Presence of Sliding

ACTN
Méthodes de l'automatique pour l'assistance et l'automatisation de la conduite automobile

COM
Nonlinear Control strategies for Urban Vehicles Platooning

Suivi de trajectoire haute précision pour les véhicules tout-terrains

Une Stratégie de Commande Globale pour le Convoi de Véhicules Urbains basée sur des Lois de Commande Découplées Non-Linéaires

2004
ACTI
A new nonlinear control for vehicle in sliding conditions: Application to automatic guidance of farm vehicles using RTK GPS

Accurate automatic guidance of an urban electric vehicle relying on a kinematic GPS sensor

Adaptive and predictive nonlinear control for sliding vehicle guidance : Application to trajectory tracking of farm vehicles relying on a single RTK GPS

Non-Linear control for car like mobile robots in presence of sliding : Application to guidance of farm vehicles using a single RTK-GPS

Sliding mode control of automatic guidance farm vehicles in the presence of sliding

COM
Accurate automatic guidance of urban electric vehicles

Navigating farm vehicles taking slipping into account

2003
ACL
Guidage automatique d'un engin agricole par GPS cinématique

ACTI
Adaptive control for car like vehicles guidance relying on RTK GPS: rejection of sliding effects in agricultural applications

Rejection of sliding effects on car like robot control: application to farm vehicle guidance using a single RTK-GPS sensor

ACTN
Guidage latéral d'un véhicule urbain électrique de type Cycab, à partir des informations fournies par un récepteur GPS cinématique

COM
Automatic guidance of farm vehicles relying on a RTK GPS

Guidage de véhicules par un unique GPS cinématique en présence de glissement: application au guidage automatique d'engins agricoles

Modélisation et commande d'une machine UTGV à cinématique parallèle

2002
ACL
Automatic guidance of a farm tractor relying on a single CP-DGPS

Modélisation des manipulateurs flexibles appliquée aux machines outils UTGV

ACTI
Position based visual servoing : keeping the object in the field of vision

ACTN
Commande non-linéaire d'une machine outil à architecture parallèle

2001
ACTI
Automatic guidance of a farm tractor along curved paths, using a unique CP-DGPS

Modelling and Control of HSM Machine Tool with Parallel Kinematics

ACTN
Détection et suivi de véhicules par vision

Modélisation des manipulateurs flexibles appliquée aux machines outils UTGV

Modélisation et commande d'une machine UTGV à cinématique parallèle

COM
Résolution du problème géométrique inverse d'un robot flexible

2000
ACTI
Curved path following of a farm tractor using a CP-DGPS

1999
Gps based control of a land vehicle

1998
ACL
A study of the passive gait of a compass-like biped robot: symmetry and chaos

ACTI
Robust controller synthesis in automatic guided vehicles applications

1997
Bifurcation and chaos in a simple passive bipedal gait

On LCPs and Tangential Impacts in Rigid Body Mechanics with Unilateral Constraints and Dry Friction

1996
ACL
Modeling and feedback control of mobile robots equipped with several steering wheels

AP
Compass-Like Biped Robot Part~I~: Stability and Bifurcation of Passive Gaits

1995
THE
Contribution à la modélisation et à la commande de robots mobiles à roues

1992
ACTI
A hybrid strategy for the feedback stabilization of nonholonomic mobile robots

Modeling and asymptotic stabilization of mobile robots equipped with two or more steering wheels

1991
THE
Simulation et commande de robots mobiles

<-- retour à l'annuaire