GAY Chloé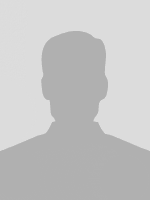 | | |
| --- | --- |
| Fonction : | Non permanent (UCA) |
| Lieu d'exercice : | Estaing |
| Equipe : | DeciSiPH (TGI) |
| Téléphone : | +33 |
| e-mail : | Cette adresse e-mail est protégée contre les robots spammeurs. Vous devez activer le JavaScript pour la visualiser. |
---
Publications associées :
10 publications trouvées
2021
ACL
Conceptions des actions educatives et programmes d'education therapeutique du patient (etp) en oncohematologie pediatrique\,: realites et difficultes
education therapeutique du patient / therapeutic patient education, vol. 13, p. 20205
2021



Joint use of e.photoexpression\copyright and photonarration: what methodological added value?
frontiers in public health, vol. 9, p. 691587
2021 sep



Modelling the determinants of health and cancers as perceived by children: using imagery as a mediator of expression and narration
archives of disease in childhood, vol. 106, p. 882
2021 feb


2020
Level of obesity is directly associated with the clinical and functional consequences of knee osteoarthritis
scientific reports, vol. 10, p. 3601
2020



Limited effect of a self-management exercise program added to spa therapy for increasing physical activity in patients with knee osteoarthritis: A quasi-randomized controlled trial
annals of physical and rehabilitation medicine, vol. 63, p. 181
2020 may


Perceived barriers to and facilitators of physical activity in people with knee osteoarthritis: development of the evaluation of the perception of physical activity questionnaire
annals of physical and rehabilitation medicine, vol. 63, p. 202--208
2020 may



2019
Physical activity level and association with behavioral factors in knee osteoarthritis.
Ann Phys Rehabil Med, vol. 62, p. 14--20
2019

2018
Efficacy of self-management exercise program with spa therapy for behavioral management of knee osteoarthritis: research protocol for a quasi-randomized controlled trial (GEET one).
BMC Complement Altern Med, vol. 18, p. 279
2018

2017
Knee Osteoarthritis People are Less Active than the General Population: an epidemiological study.
World Congress on Osteoporosis, Osteoarthritis and Musculoskeletal Diseases
2017 mar 01


AP
Self-management exercise program associated to spa therapy increased the physical activity level of people with symptomatic knee osteoarthritis: a quasi-randomized controlled trial

2017 jun



<== retour à l'annuaire