Edee Kofi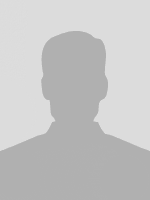 | | |
| --- | --- |
| Fonction : | Permanent (UCA) |
| Lieu d'exercice : | EUPI Bat. 3/4/L |
| Equipe : | N2-Elena (PHOTON) |
| Section CNU : | 63 |
| Téléphone : | +33473405203 |
| e-mail : | Cette adresse e-mail est protégée contre les robots spammeurs. Vous devez activer le JavaScript pour la visualiser. |
---
Publications associées :
9 publications trouvées
2018
ACL
Matched coordinates in the framework of polynomial modal methods for complex metasurface modeling
Journal of the Optical Society of America. A Optics, Image Science, and Vision, vol. 35, p. 608
2018


Single mode approach with versatile surface wave phase correction for the extraordinary optical transmission comprehension of 1D period nano-slits arrays
OSA CONTINUUM, vol. 1, p. 613
2018



2017
Polynomial modal method for analysis of the coupling between a gap plasmon waveguide and a square ring resonator.
Journal of Applied Physics, American Institute of Physics, vol. 122, p. 153102
2017


2016
Polynomial modal analysis of lamellar diffraction gratings in conical mounting
J. Opt. Soc. Am. A, vol. 33, p. 1679--1686
2016

COM
Derivation of the radiation pattern of a spheroidal particle with the Aperiodic Fourier Modal Method.
The 4th Advanced Electromagnetics Symposium (AES 2016), 26-28 July 2016, Malaga, Spain.
2016

2015
ACL
Numerical scheme for the modal method based on subsectional Gegenbauer polynomial expansion : application to biperiodic binary grating" JOSA A Vol. 31, 402-410 (2015).
JOSA A, vol. 31, p. 402
2015

Numerical scheme for the modal method based on subsectional Gegenbauer polynomial expansion: application to biperiodic binary grating
Journal of the Optical Society of America A, vol. 32, p. 402--410
2015

Numerical scheme for the modal method based on subsectional Gegenbauer polynomial expansion: application to biperiodic binary grating
Journal of the Optical Society of America A, vol. 32, p. 402--410
2015

COM
Computation of spheroidal micro-organisms cross sections using the Aperiodic Fourier Modal Method
36th PIERS Proceeeding, 1942-1946, 6-9 July 2015, Prague, Czech Republic
2015

<== retour à l'annuaire