Edee Kofi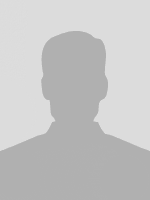 | | |
| --- | --- |
| Fonction : | Permanent (UCA) |
| Lieu d'exercice : | EUPI Bat. 3/4/L |
| Equipe : | Cem (PHOTON) |
| Section CNU : | 63 |
| Téléphone : | +33473405203 |
| e-mail : | Cette adresse e-mail est protégée contre les robots spammeurs. Vous devez activer le JavaScript pour la visualiser. |
---
Publications associées :
22 publications trouvées
2022
ACL
Semi-analytical model for the analysis of a magnetically biased 1d subwavelength graphene-strip-grating
osa continuum, vol. 1, p. 1144
2022 may



INV
A direct and an inverse domain decomposition method applied to Fourier modal method: simulation of large scale device response
AES 2022 Marrakesh-Morocco
2022

Graphene surface magneto-plasmons excited through a magnetostatic biased graphene-strip grating : Semi analytical Approach
AES 2022 Marrakesh-Morocco
2022

2021
ACL
Biomimicry-gradient-based algorithm as applied to photonic devices design: inverse design of flat plasmonic metalenses
applied sciences, vol. 11, p. 5436
2021 jun


2020
Inverse design of a 1D dielectric metasurface by topology optimization: fluctuations-trend analysis assisted by a diamond-square algorithm
JOSA b, vol. 37, p. 3721
2020


Metasurface homogenization based on contravariant tensor averaging in smooth field approximation
JOSA B, vol. 37, p. 1379
2020


Metasurfaces homogenization technique based on the computation of the average value of the contravariant tensors elements
Journal of Physics: Conference Series, vol. 1461, p. 012034
2020

Topology optimization of photonics devices: fluctuation-trend analysis concept; random initial conditions with Gaussian and Durden–Vesecky power density bandlimited spectra
Josa B, vol. 37, p. 2111
2020


2019
Coupling between subwavelength nano-slit lattice modes and metal-insulator-graphene cavity modes: a semi-analytical model
Osa Continuum, vol. 2, p. 1296
2019


High-efficiency, large-area, topology-optimized metasurfaces
Light: Science & Applications, vol. 8, p. 48
2019


Theoretical analysis of the optical Hall effect in a 2D nano-cross-slit grating in the extraordinary optical transmission range
JOSA B, vol. 36, p. 3492
2019


Understanding the plane wave excitation of the metal-insulator-metal gap plasmon mode of a nanoribbons periodic array: role of insulator-metal-insulator lattice mode
Osa Continuum, vol. 2, p. 389
2019


2018
Matched coordinates in the framework of polynomial modal methods for complex metasurface modeling
Journal of the Optical Society of America. A Optics, Image Science, and Vision, vol. 35, p. 608
2018

Numerical study of a photonic jet with aperiodic fourier modal method and experimental validation
progress in electromagnetics research, vol. 88, p. 133
2018

Single mode approach with versatile surface wave phase correction for the extraordinary optical transmission comprehension of 1D period nano-slits arrays
OSA CONTINUUM, vol. 1, p. 613
2018


2017
Polynomial modal method for analysis of the coupling between a gap plasmon waveguide and a square ring resonator.
Journal of Applied Physics, American Institute of Physics, vol. 122, p. 153102
2017


2016
Polynomial modal analysis of lamellar diffraction gratings in conical mounting
J. Opt. Soc. Am. A, vol. 33, p. 1679--1686
2016

COM
Derivation of the radiation pattern of a spheroidal particle with the Aperiodic Fourier Modal Method.
The 4th Advanced Electromagnetics Symposium (AES 2016), 26-28 July 2016, Malaga, Spain.
2016

2015
ACL
Numerical scheme for the modal method based on subsectional Gegenbauer polynomial expansion : application to biperiodic binary grating" JOSA A Vol. 31, 402-410 (2015).
JOSA A, vol. 31, p. 402
2015

Numerical scheme for the modal method based on subsectional Gegenbauer polynomial expansion: application to biperiodic binary grating
Journal of the Optical Society of America A, vol. 32, p. 402--410
2015

Numerical scheme for the modal method based on subsectional Gegenbauer polynomial expansion: application to biperiodic binary grating
Journal of the Optical Society of America A, vol. 32, p. 402--410
2015

COM
Computation of spheroidal micro-organisms cross sections using the Aperiodic Fourier Modal Method
36th PIERS Proceeeding, 1942-1946, 6-9 July 2015, Prague, Czech Republic
2015

<== retour à l'annuaire