Abergel Armand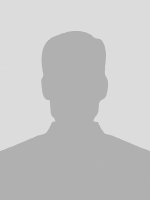 | | |
| --- | --- |
| Fonction : | Permanent (UCA) |
| Lieu d'exercice : | Estaing |
| Equipe : | CaVITI (TGI) |
| Section CNU : | 52 |
| Téléphone : | +33 |
| e-mail : | Cette adresse e-mail est protégée contre les robots spammeurs. Vous devez activer le JavaScript pour la visualiser. |
---
Publications associées :
28 publications trouvées
2021
ACL
Including ratio of platelets to liver stiffness improves accuracy of screening for esophageal varices that require treatment
clinical gastroenterology and hepatology, vol. 19, p. 777
2021 apr



Letter: Is the AHHS score really useful in clinically severe alcoholic hepatitis?
Aliment Thermacol Ther, vol. 53, p. 1160--1161
2021 may



Microsporidiosis after liver transplantation: a french nationwide retrospective study.
Transpl Infect Dis, vol. 23, p. 13665
2021



Predictive factors for hepatocellular carcinoma in chronic hepatitis b using structural equation modeling: a prospective cohort study.
Clin Res Hepatol Gastroenterol, vol. 45, p. 101713
2021



Risk factors of de novo malignancies after liver transplantation: a french national study on 11004 adult patients.
Clin Res Hepatol Gastroenterol, vol. 45, p. 101514
2021


Two metabolomics phenotypes of human hepatocellular carcinoma in non-alcoholic fatty liver disease according to fibrosis severity.
metabolites, vol. 11, p. 54
2021



2020
Assessment of malnutrition, sarcopenia and frailty in patients with cirrhosis: which tools should we use in clinical practice?
Nutrients, vol. 12, p. 1
2020


Efficacy and safety of glecaprevir/pibrentasvir in patients with HCV genotype 5/6: An integrated analysis of phase 2/3 studies
Liver international, vol. 40, p. 2385
2020

Extrahepatic portal vein obstruction (EHPVO) in cirrhosis
Clinics and Research in Hepatology and Gastroenterology, vol. 44, p. 497
2020

Hypercoagulability (thrombin generation) in patients with cirrhosis is detected with ST-Genesia
J Thromb Haemost, vol. 18, p. 2177
2020

Personalized surveillance for hepatocellular carcinoma in cirrhosis~– using machine learning adapted to hcv status
journal of hepatology, vol. 73, p. 1434
2020 dec



Phase 3, Multicenter Open-Label study to investigate the efficacy of elbasvir and grazoprevir fixed-dose combination for 8 weeks in treatment-naïve, HCV GT1b-infected patients, with non-severe fibrosis.
Liver International, vol. 40, p. 1853
2020 aug 10



Subclinical proximal tubulopathy in hepatitis b: the roles of nucleot(s)ide analogue treatment and the hepatitis b virus
world journal of hepatology, vol. 12, p. 1326
2020


Thrombin Generation and Cirrhosis: State of the Art and Perspectives
Semin Thromb Hemost, vol. 46, p. 693
2020


2019
A robust multi-variability model based liver segmentation algorithm for CT-scan and MRI modalities
Computerized Medical Imaging and Graphics, vol. 76, p. 101635
2019

Automatic segmentation methods for liver and hepatic vessels from CT and MRI volumes, applied to the Couinaud scheme
Computers in Biology and Medicine, vol. 110, p. 42
2019


2018
ACTI
A parallel framework for HCC detection in DCE-MRI sequences with wavelet-based description and SVM classification
ACM SAC 2018
2018

Automatic 3-D skeleton-based segmentation of liver vessels from MRI and CT for Couinaud representation
IEEE ICIP 2018
2018

U-CatcHCC: an accurate HCC detector in hepatic DCE-MRI sequences based on an U-Net framework
ICCVG 2018
2018

2017
ACL
Combined preoperative portal and hepatic vein embolization (biembolization) to improve liver regeneration before major liver resection: a preliminary report
world journal of surgery, vol. 41, p. 1848--1856
2017 jul


Interventional endoscopic ultrasound: a new promising way for intrahepatic portosystemic shunt with portal pressure gradient
endoscopic ultrasound, vol. 6, p. 394
2017



ACTI
Medical image processing and numerical simulation for digital hepatic parenchymal blood flow
SASHIMI Workshop in MICCAI 2017
2017

2016
ACL
Non-lethal right liver atrophy after tips occlusion in a cirrhotic patient: introducing the hepatic biembolization
journal of gastrointestinal surgery, vol. 20, p. 1671--1672
2016 sep


2015
ACTI
A subset-search and ranking based feature-selection for histology image classification using global and local quantification
2015 international conference on image processing theory, tools and applications (ipta)
2015 nov



2014
ACL
Comparison of two transarterial chemoembolization strategies for hepatocellular carcinoma.
anticancer research, vol. 34, p. 7247--53
2014 dec


ACTI
A feature selection based framework for histology image classification using global and local heterogeneity quantification
2014 36th annual international conference of the ieee engineering in medicine and biology society (embc)
2014 aug



Automatic scale-independent morphology-based quantification of liver fibrosis
spie medical imaging
2014 mar



2012
ACLN
Conception et validation d'un marqueur morphometrique de la fibrose hepatique
annales de pathologie, vol. 32, p. 162--163
2012 nov



<== retour à l'annuaire