Cassagnes Lucie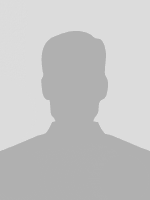 | | |
| --- | --- |
| Fonction : | Permanent (UCA) |
| Lieu d'exercice : | Montpied / Dunand |
| Equipe : | CaVITI (TGI) |
| Section CNU : | 43 |
| Téléphone : | +33 |
| e-mail : | Cette adresse e-mail est protégée contre les robots spammeurs. Vous devez activer le JavaScript pour la visualiser. |
---
Publications associées :
19 publications trouvées
2022
ACL
The role of CT-scan assessment of muscle mass in predicting postoperative surgical complications after renal transplantation
International Urology and Nephrology, vol. 54, p. 517
2022


Toxicity of induction chemotherapy in head and neck cancer: the central role of skeletal muscle mass
head and neck, vol. 44, p. 681
2022 mar


2021
Assessment of intramuscular fat and correlation with body composition in patients with rheumatoid arthritis and spondyloarthritis: a pilot study
nutrients, vol. 13, p. 4533
2021 dec


Intravascular foreign body retrieval: Three techniques in one patient
JMV-Journal de Médecine Vasculaire, vol. 46, p. 42
2021


National french registry of spontaneous coronary artery dissections: prevalence of fibromuscular dysplasia and genetic analyses
eurointervention, vol. 17, p. 508
2021


Optimized radiological alert thresholds based on device dosimetric information and peak skin dose in vascular fluoroscopically guided intervention
European Radiology, vol. 31, p. 3027
2021


The role of computed tomography in adrenal gland infarction diagnosis during pregnancy: Two case reports
JMV-Journal de Médecine Vasculaire, vol. 46, p. 28
2021


2020
Assessment of four different cardiac softwares for evaluation of lvef with czt-spect vs cmr in 48 patients with recent stemi
journal of nuclear cardiology, vol. 27, p. 2017
2020 nov


Assessment of malnutrition, sarcopenia and frailty in patients with cirrhosis: which tools should we use in clinical practice?
Nutrients, vol. 12, p. 1
2020


Joint Position Paper of the Working Group of Pacing and Electrophysiology of the French Society of Cardiology (SFC) and the Société française d'imagerie cardiaque et vasculaire diagnostique et interventionnelle (SFICV) on magnetic resonance imaging in patients with cardiac electronic implantable devices
Diagnostic and Interventional Imaging, vol. 101, p. 507
2020


2018
Validation of Cadmium–Zinc–Telluride camera for measurement of left ventricular systolic performance
Journal of Nuclear Cardiology, vol. 25, p. 1029--1036
2018 jun


2017
Ct patterns of acute type a aortic arch dissection: longer, higher, more anterior.
the british journal of radiology, vol. 90, p. 20170417
2017 oct

2016
Estimation of myocardial strain and contraction phase from cine MRI using variational data assimilation
IEEE Transactions on Medical Imaging, vol. 35, p. 442--455
2016 feb



OS
Model-based segmentation algorithms for myocardial magnetic resonance imaging sequences
Biomedical Image Segmentation : Advances and Trends Chapman and Hall/CRC
2016

2015
ACL
Multimodal quantification and validation of 3D regional myocardial function
IRBM, vol. 36, p. 70--79
2015



ACTI
Joint myocardial motion and contraction phase estimation from cine MRI using variational data assimilation
Statistical Atlases and Computational Models of the Heart
2015 sep



2009
ACL
Menses recovery and fertility after artery embolization for pph: a single-center retrospective observational study
european radiology, vol. 19, p. 481--487
2009 feb



[response of d. gallot et al to the article of j.-p. pelage and o. limot. role of arterial embolization in the care of serious hemorrhages immediately postpartum. gynecol obstet fertil 2008;36:714-20].
gynecologie obstetrique \& fertilite, vol. 37, p. 459--460
2009 may



2008
[endovascular treatment of svc syndrome from neoplastic origin: a review of 34 cases].
journal de radiologie, vol. 89, p. 881--890
2008


<== retour à l'annuaire