Chabrot Pascal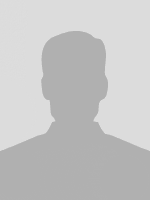 | | |
| --- | --- |
| Fonction : | Permanent (CHU) |
| Lieu d'exercice : | Montpied / Dunand |
| Equipe : | CaVITI (TGI) |
| Section CNU : | 43 |
| Téléphone : | +33473751736 |
| e-mail : | Cette adresse e-mail est protégée contre les robots spammeurs. Vous devez activer le JavaScript pour la visualiser. |
---
Publications associées :
25 publications trouvées
2022
ACL
High-flow priapism: Highly selective embolization of a traumatic arterio-cavernosal fistula
Journal de Médecine Vasculaire, vol. 47, p. 27
2022


2021
Fluoroscopy guided electrode-array insertion for cochlear implantation with straight electrode-arrays: a valuable tool in most cases
European Archives of Oto-Rhino- Laryngology, vol. 278, p. 965
2021


Intravascular foreign body retrieval: Three techniques in one patient
JMV-Journal de Médecine Vasculaire, vol. 46, p. 42
2021


Optimized radiological alert thresholds based on device dosimetric information and peak skin dose in vascular fluoroscopically guided intervention
European Radiology, vol. 31, p. 3027
2021


2020
Combined biembolization induces higher hypertrophy than portal vein embolization before major liver resection
HPB, vol. 22, p. 298
2020


Systematic review of atrial vascular access for dialysis catheter
kidney international reports, vol. 5, p. 1000
2020 jul



2019
A robust multi-variability model based liver segmentation algorithm for CT-scan and MRI modalities
Computerized Medical Imaging and Graphics, vol. 76, p. 101635
2019

Automatic segmentation methods for liver and hepatic vessels from CT and MRI volumes, applied to the Couinaud scheme
Computers in Biology and Medicine, vol. 110, p. 42
2019


Ontology-based approach for liver cancer diagnosis and treatment
Journal of Digital Imaging, vol. 32, p. 116
2019


Preliminary Trial of Augmented Reality Performed on a Regular and a Robot-Assisted Laparoscopic Partial Nephrectomies
Journal of Endourology, Part B : Videourology, vol. 9, p. 9
2019

Rupture d'un anévrisme de l'artère utérine en cours de grossesse traitée par embolisationRupture of an aneurism of the uterine artery during pregnancy treated by embolization
Gynécologie Obstétrique Fertilité & Sénologie, vol. 47, p. 761
2019

2018
Liver hypertrophy: underlying mechanisms and promoting procedures before major hepatectomy
journal of visceral surgery, vol. 155, p. 393--401
2018 oct


ACTI
A parallel framework for HCC detection in DCE-MRI sequences with wavelet-based description and SVM classification
ACM SAC 2018
2018

Automatic 3-D skeleton-based segmentation of liver vessels from MRI and CT for Couinaud representation
IEEE ICIP 2018
2018

U-CatcHCC: an accurate HCC detector in hepatic DCE-MRI sequences based on an U-Net framework
ICCVG 2018
2018

2017
ACL
Combined preoperative portal and hepatic vein embolization (biembolization) to improve liver regeneration before major liver resection: a preliminary report
world journal of surgery, vol. 41, p. 1848--1856
2017 jul


Ct patterns of acute type a aortic arch dissection: longer, higher, more anterior.
the british journal of radiology, vol. 90, p. 20170417
2017 oct

Interventional endoscopic ultrasound: a new promising way for intrahepatic portosystemic shunt with portal pressure gradient
endoscopic ultrasound, vol. 6, p. 394
2017



ACTI
Medical image processing and numerical simulation for digital hepatic parenchymal blood flow
SASHIMI Workshop in MICCAI 2017
2017

2016
ACL
Non-lethal right liver atrophy after tips occlusion in a cirrhotic patient: introducing the hepatic biembolization
journal of gastrointestinal surgery, vol. 20, p. 1671--1672
2016 sep


2015
ACTI
Smoothed shock filtered defuzzification with Zernike moments for liver tumor extraction in MR images
IEEE IPTA 2015
2015

2014
ACL
Comparison of two transarterial chemoembolization strategies for hepatocellular carcinoma.
anticancer research, vol. 34, p. 7247--53
2014 dec


2009
Menses recovery and fertility after artery embolization for pph: a single-center retrospective observational study
european radiology, vol. 19, p. 481--487
2009 feb



[response of d. gallot et al to the article of j.-p. pelage and o. limot. role of arterial embolization in the care of serious hemorrhages immediately postpartum. gynecol obstet fertil 2008;36:714-20].
gynecologie obstetrique \& fertilite, vol. 37, p. 459--460
2009 may



2008
[endovascular treatment of svc syndrome from neoplastic origin: a review of 34 cases].
journal de radiologie, vol. 89, p. 881--890
2008


<== retour à l'annuaire