Blanquet Marie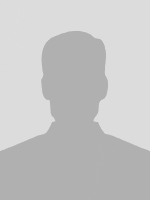 | | |
| --- | --- |
| Fonction : | Permanent (CHU) |
| Lieu d'exercice : | Estaing |
| Equipe : | DeciSiPH (TGI) |
| Téléphone : | +33 |
| e-mail : | Cette adresse e-mail est protégée contre les robots spammeurs. Vous devez activer le JavaScript pour la visualiser. |
---
Publications associées :
12 publications trouvées
2021
ACL
Cost-effectiveness threshold of first-trimester Down syndrome maternal serum screening for the use of cell-free DNA as a second-tier screening test
Ann Biol Clin (Paris), vol. 4, p. 331
2021


Handgrip strength as a valid practical tool to screen early-onset sarcopenia in acute care wards: a first evaluation
european journal of clinical nutrition, vol. 76, p. 56
2021


Sarcopenia in patients after an episode of acute decompensated heart failure: an underdiagnosed problem with serious impact
clinical nutrition, vol. 40, p. 4490
2021 jun


2018
A screening focusing on alcohol consumption withdrawal effects in student's population: A National cross-sectional survey
J Prev Med Hyg., vol. 59, p. 48--62
2018 mar 30

COM
Cost-effectiveness threshold of down syndrome maternal serum markers for cffDNA test as a second tier
22 world congress of gynecology and obstetrics
2018 oct


Evaluation de la reprise du tabac en post-partum
48 emes journees nationales de la sfmp
2018 nov


Tobacco smoking relapse in post-partum period
26th european congress of the european board and college of obtetrics and gynecology (ebcog 2018)
2018 mar


2016
ACL
Metabolic syndrome and social deprivation: results of a french observational multicentre survey
family practice, vol. 33, p. 17--22
2016 jan


COM
Integration du test d'adn foetal dans le depistage du syndrome de down en france : une analyse cout-efficacite
46eme journees nationales de la sfmp
2016 oct


Non invasive prenatal testing (nipt) to screen down's syndrome in france: a cost-effectiveness analysis
26th world congress on ultrasound in obstetrics and gynecology
2016 sep


2014
ACL
Positive and cost-effectiveness effect of spa therapy on the resumption of occupational and non-occupational activities in women in breast cancer remission: a French multicentre randomised controlled
Eur J Oncol Nurs, vol. 18, p. 505--511
2014

2013
A caregiver educational program improves quality of life and burden for cancer patients and their caregivers: a randomised clinical trial.
Eur J Oncol Nurs, vol. 17, p. 870--876
2013

<== retour à l'annuaire