Delabaere Amelie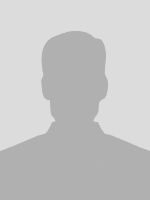 | | |
| --- | --- |
| Fonction : | Permanent (CHU) |
| Lieu d'exercice : | Estaing |
| Equipe : | DeciSiPH (TGI) |
| Téléphone : | +33 |
| e-mail : | Cette adresse e-mail est protégée contre les robots spammeurs. Vous devez activer le JavaScript pour la visualiser. |
---
Publications associées :
17 publications trouvées
2022
ACL
Cross-Cultural Adaptation and Psychometric Properties of the French Version of the EXIT to Measure Women's Experiences of Induction of Labor
Journal of Clinical Medicine, vol. 11, p. 4217
2022 jul 20


2021
Protocol for the e-powus project: multicentre blinded-randomised controlled trial of ultrasound speed choice to improve sonography quality in pregnant women with obesity
bmj open, vol. 11, p. 038684
2021 sep


2020
Temperature Elevation in an Instrumented Phantom Insonated by B-Mode Imaging, Pulse Doppler and Shear Wave Elastography
ultrasound in medicine and biology, vol. 46, p. 3317--3326
2020



Temperature Rise Caused by Shear Wave Elastography, Pulse Doppler and B-Mode in Biological Tissue: An Infrared Thermographic Approach
ultrasound in medicine and biology, vol. 46, p. 325--335
2020 feb



2019
Fetal fibronectin test for threatened preterm delivery 48h after admission: cost-effectiveness study
european journal of obstetrics \& gynecology and reproductive biology, vol. 234, p. 75--78
2019 mar



Induction of labour in case of premature rupture of membranes at term with an unfavourable cervix: protocol for a randomised controlled trial comparing double balloon catheter (+oxytocin) and vaginal prostaglandin (rubapro) treatments.
bmj open, vol. 9, p. 026090
2019 jun


Rupture d'un anévrisme de l'artère utérine en cours de grossesse traitée par embolisationRupture of an aneurism of the uterine artery during pregnancy treated by embolization
Gynécologie Obstétrique Fertilité & Sénologie, vol. 47, p. 761
2019

Test de kleihauer "~faussement~" positif et syndrome hereditaire de persistance de l'hemoglobine foetale
gynecologie obstetrique fertilite \& senologie, vol. 47, p. 612
2019 jul


ACLN
Concordance entre la lecture optique automatisee et la lecture visuelle double pour deux tests de rupture des membranes
gynecologie obstetrique fertilite \& senologie, vol. 47, p. 18--22
2019 jan



2018
ACL
Retinoic acid and tracheal occlusion for diaphragmatic hernia treatment in rabbit fetuses
prenatal diagnosis, vol. 38, p. 482--492
2018 jun


Shear wave elastography safety in fetus: A quantitative health risk assessment.
Diagn Interv Imaging., vol. 99, p. 519--524
2018


ACLN
Laryngotracheoesophageal cleft, a rare differential diagnosis of esophageal atresia
journal of gynecology obstetrics and human reproduction, vol. 47, p. 577--579
2018 dec


2017
ACL
Effects of tracheal occlusion with retinoic acid administration on normal lung development
prenatal diagnosis, vol. 37, p. 427--434
2017 may


Prediction de l'entree en travail sous 24 heures en cas de rupture des membranes a terme
gynecologie obstetrique fertilite \& senologie, vol. 45, p. 348--352
2017 jun


ACLN
Accuracy of a rapid intrapartum group b streptococcus test: a new immunochromatographic assay
journal of gynecology obstetrics and human reproduction, vol. 46, p. 449--453
2017 may


2016
ACL
Pregnancy loss: french clinical practice guidelines
european journal of obstetrics \& gynecology and reproductive biology, vol. 201, p. 18--26
2016 jun


2015
Metabolic disturbances of the vitamin a pathway in human diaphragmatic hernia
american journal of physiology - lung cellular and molecular physiology, vol. 308, p. 147--157
2015 jan


<== retour à l'annuaire