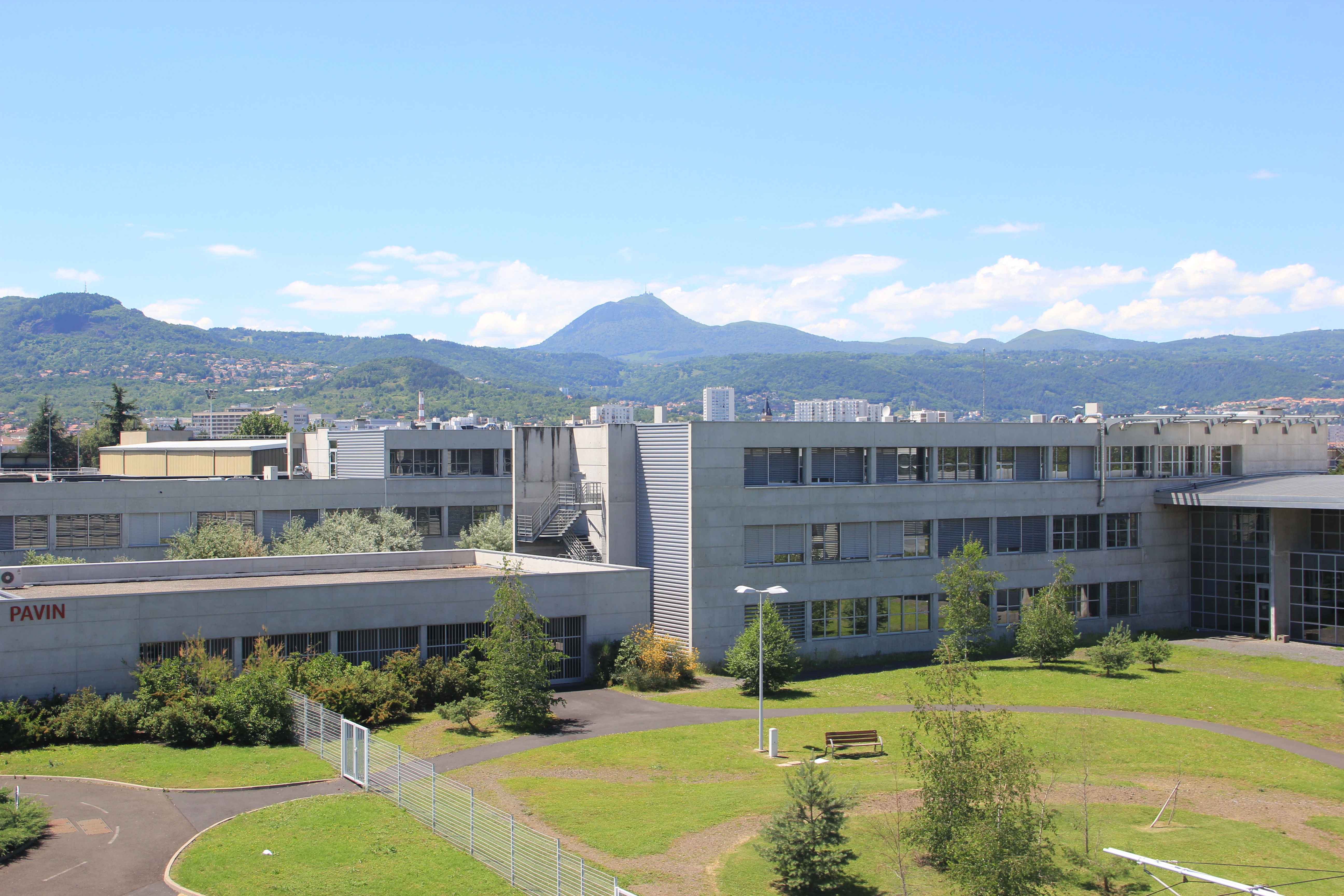 Institut Pascal is an interdisciplinary research laboratory working in the strategic fields of the Engineering and Systems Sciences: Process Engineering, Mechanics, Robotics, Physics of Information Sciences, Health. It is supervised by the University of Clermont Auvergne, the CNRS (INSIS as main institute,  INS2I and INP as secondary institutes) and SIGMA Engineering School of Clermont.

Institut Pascal develops innovative and intelligent systems using system and multi-scale approaches based on the following scientific fields: electromagnetism, reliability, process and bioprocess engineering, civil engineering, imaging, materials, mechanics, microsystems, nanophysics, perception, photonics, robotics, separation and functionalization of biomolecules, interventional technologies and medical diagnosis.

Institut Pascal is organised into 5 research departments called Axe:
• Process Engineering, Energy and Biosystems (GePEB department) - Claude-Gilles DUSSAP
Reactors and Bioreactors, Photoprocesses, Bioenergy, Artificial Closed Ecosystems, Biorefineries.
• Image, Perception Systems, Robotics (ISPR department) - Thierry Chateau
Image, Artificial perception, Control for robotics.
• Mechanics, Mechanical Engineering, Civil Engineering, Industrial Engineering (M3G department) - Nicolas Gayton
Mechanics, Materials, Structures, Machines.
• Photonics, Waves, Nanomaterials (PHOTON department) - Guillaume Malpuech
MicroSystems, Nanosciences, Nanostructures, Photonics, Electromagnetic Compatibility.
• Image Guided Therapy (TGI department) - Jean-Jacques Lemaire
Guidance by Image (pelvis, abdomen, brain), Endovascular techniques, Endoscopy and Computer vision, Impact analysis.

Staff
153 lecturers (UCA, SIGMA), 4 researchers (CNRS), 26 lecturers (UCA) and medical physicians, 12 medical physicians, 16 FTE technical staff (UCA), 11 technical staff (CNRS), 151 PhD students and non-permanent staff.

Production
2400 review papers, 32 patents (last five-year contract).

Contracts
19 European contracts including 1 ERC, 9 MOU, 58 ANR and FUI, 60 industrial contracts (last five-year contract).

Contracts PIA1: 3
Institut Pascal is owner of the laboratory of excellence LabEx IMobS3 (Innovative Mobility for People, Goods and Machines: smart and sustainable solutions). It is member of the EquipEx CNRS ROBOTEX (robotics). It is a member of the LabEx GaNeX (network of laboratories working on nitride semiconductors).
 Collaborations
More than 50 laboratories in France, including Limos, Lapsco, Ecole Polytechnique, Néel Institute, C2N, CRHEA, GEPEA, Rapsodee, Fresnel and Laplace institutes; INRIA, Ceream, Irstea, INRA, CEA...
More than 50 international laboratories and institutions: University of London King's College, Oxford, Cambridge, Singapore, ESA European Space Agency, UAS Autonomous University of Barcelona, Bri Korea (Sungkyunkwan University / South Korea), Oklahoma University, University of London Canberra, IOFFE Institute ...
Regional medical partner: CHU of Clermont-Ferrand.

Industrial partnerships
Institut Pascal is a member of FACTOLAB, a joint laboratory with MICHELIN.
It is a member of the competitiveness clusters Céréales Vallée and ViaMéca.

Partners: MICHELIN, RENAULT, PSA, AUBERT & DUVAL, LIGIER, CONSTELIUM, LIMAGRAIN, SNCF, EDF, SAFRAN, BABYMOOV, ANSALDO, ALEDIA, QUANTEL MEDICAL, SUPERSONIC IMAGINE, THALES, TERUMO EUROPE ...


Platforms
7 experimental platforms
• PAVIN (Auvergne Platform for Intelligent Vehicles)
• EquipEx CNRS ROBOTEX (Manipulative Robotic Platform, Production Robotics)
• PACEM (Electromagnetic Compatibility Test Platform)
• Electronic Spectroscopy Platform (UCA Start)
• Optical Spectroscopy Platform
• HVPE Growth Platform
• The Pensio (Digital Platform, Cave, 3D Printing, Virtual Reality - IUT Puy en Velay)

7 experimental platforms of partners
• Bio-Up (Platform for the Development of Bioprocesses - Polytech)
• Gen'Mat Materials (Physical and physicochemical characterization of materials - Polytech)
• ECOGRAFI (Platform for the ECO-valorisation of GRANULAR and FILM materials - Polytech)
• MSGC (Platform for Materials and Structures for Civil Engineering - Polytech)
• Méc@prod (Technological transfer platform for production mechanics - SIGMA Clermont)
• IRM 3T Research (Platform IVIA - CHU Clermont)
• Laparoscopy and experimental catheterization platform (UFR Médecine)

UFR and Training Components
EUPI, Polytech, UFR Medicine and Pharmacy, UFR Biology, IUT of Clermont, IUT of Allier.

Three Doctoral Schools
Sciences for Engineers / Fundamental Sciences / Life Sciences, Health, Agronomy, Environment.