Bioprocesses and Photo-Reactive Systems (BioSPhoR)
Presentation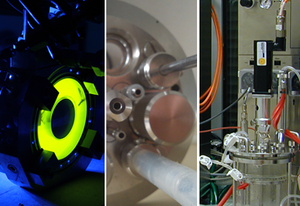 The work of the team Bioprocesses and Photo-reactive Systems focuses on the setup, understanding and optimization of reactors, photoprocesses and bioreactors and are part of the Engineering of (Bio)Processes and Energetics.
These research activities include the engineering of (photo)-(bio)-reactors, micro-algae cultures, aerobic and anaerobic fermentation processes and the production of energy vectors by biological means or artificial photosynthesis. The complexity of the study of these processes requires the multidisciplinary and complementary skills of the members involved in this team (process engineering, microbiology, biochemical engineering, energy, physics, chemistry, modeling, ...). This multidisciplinary approach is particularly relevant for the setting up of an integrative and multi-scale approach to the processes studied (molecular, metabolic, cellular, process scale) as well as to address new emerging themes.
In all the works carried out, a special emphasis is placed on understanding and modeling processes with the objective of having predictive knowledge models ( or mecanistics models) for the study, design and optimization of processes.
More about our actiovities, researchs and projects ?
Bioprocesses ... [Read more]
Photo-reactive Systems ... [Read more]
MELiSSA Project ... [Read More]
Bioenergy and renewable energy vectors  ... [Read more]
Micro-algae ... [read more]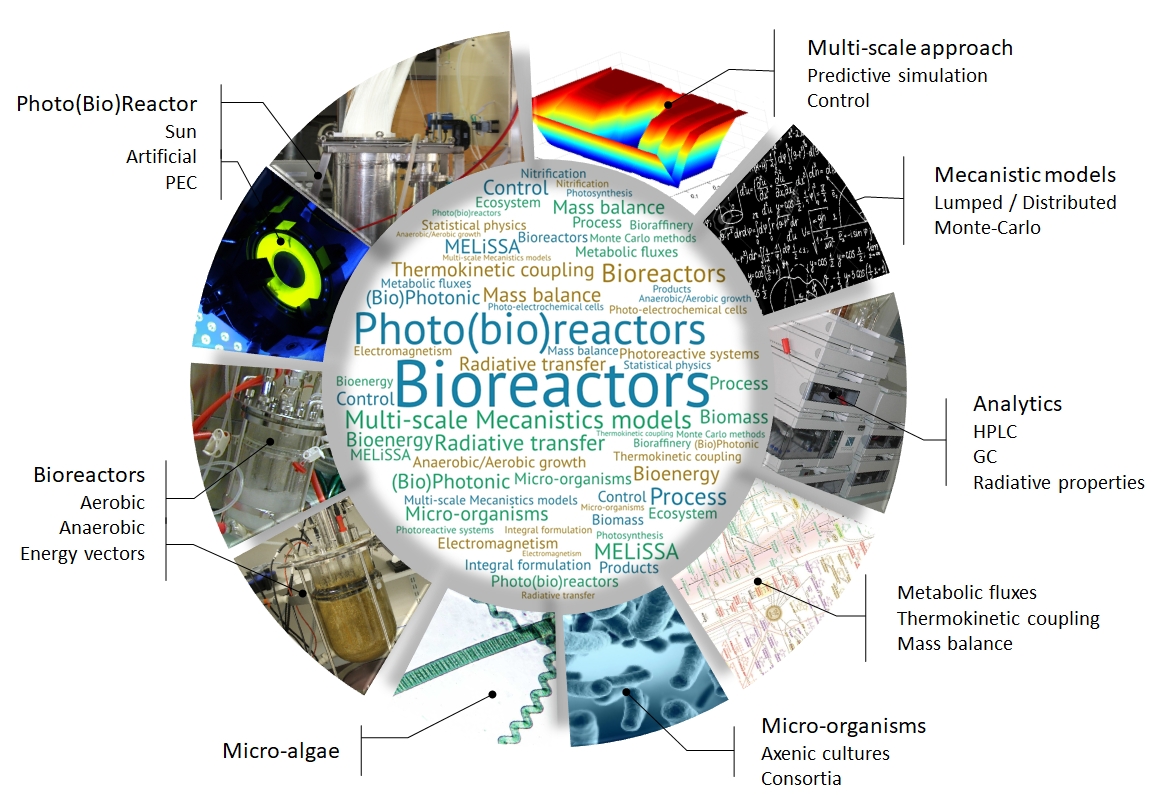 Main members of the theme
L. POUGHON (MCF,UCA,CNU 62) - Contact BioSPHoR
G. CHRISTOPHE (MCF, HDR, UCA, CNU 62)
C. CREULY (MCF, UCA, CNU 62)
J-F CORNET (PR, SIGMA, CNU 62)
J. DAUCHET (MCF, SIGMA, CNU, 62)
C.G. DUSSAP (PR-EMERITA, UCA, CNU 62)
P. FONTANILLE (MCF, HDR, UCA, CNU 64)
F. GROS (PR, SIGMA, CNU, 62)
J-S GUEZ (IGR)
Ce LAROCHE (MCF,HDR, UCA, CNU 64)
C. LARROCHE (PR-EMERITA, UCA, CNU 62)
A. PONS (MCF, UCA, CNU 62)
T. VOURC'H (MCF, SIGMA, CNU 62)