Charlet Karine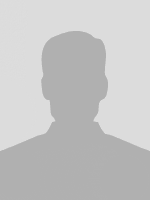 | | |
| --- | --- |
| Fonction : | Permanent (UCA) |
| Location : | SIGMA |
| Team : | Mat Inn (M3G) |
| NUC section : | 60 |
| Phone : | +33473288139 |
| e-mail : | This email address is being protected from spambots. You need JavaScript enabled to view it. |
---
Associated publications :
7 publications found
2021
ACL
A review about the fluorination and oxyfluorination of carbon fibres
Journal of Fluorine Chemistry, vol. 251, p. 109887
2021


2015
Fourier based methodology for simulating 2D-random shapes in heterogeneous materials
Computational Mechanics, vol. 56, p. 371--388
2015

Static and dynamic characterization of the 6-Dofs parallel robot 3-CRS
Mechanism and Machine Theory, vol. 93, p. 65--82
2015

ACTN
Vers une intégration des dispersions microstructurales dans les modèles numériques, pour une meilleure prédiction des variabilités macroscopiques des composites. Application aux composites renforcés de fibres végétales.
AMAC 2015
2015

2014
ACL
Numerical modeling of the flax fiber morphology variability
Composites part A, vol. 63, p. 10--20
2014

ACTI
Statistical modeling of arbitrary flax fiber shapes from 2D images using randomized Fourier expansion
ECCM 16th European Conference on Composite Materials
2014

AFF
Statistical modeling of arbitrary flax fiber shapes from 2D images using randomized Fourier expansion
ECCM 16th European Conference on Composite Materials
2014

<== back to directory